The U.S. Army's Field Band Jazz Ambassadors
U.S. Army Touring Jazz Band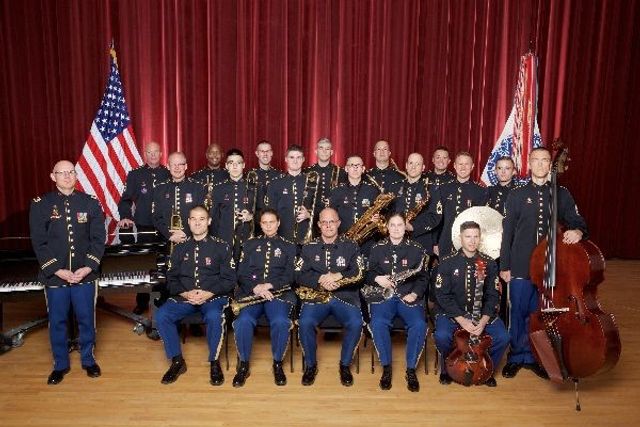 Description
The U.S. Army's Field Band Jazz Ambassadors
will perform on September 26th.  
Acclaimed as the premier touring jazz big band in the United States, the US Army Field Band's Jazz Ambassadors will perform a FREE concert in Allentown, on Sunday, September 26th beginning at 3PM behind the Allentown United Methodist Church located on 23 Church Street.  In case of rain, the concert will be held  in the Allentown High School Auditorium, located at 27 High Street, at the same time.
The Jazz Ambassadors' visit to Allentown is a collaborative effort between the Allentown Village Initiative (TAVI),  the Allentown United Methodist Church, the Allentown Business Community Association (ABCA), and Bruno's One Sweet Ride, which hosted its "Artist on the Avenue" concerts throughout the summer. TAVI invited the band through its "Allentown Arts" program. This is a series of performances and exhibits throughout the year designed to highlight the artistry of Allentown and Upper Freehold in the historic setting of the village of Allentown.  
Established in 1969, the 19 piece Jazz Ambassadors orchestra has performed in all 50 states and around the globe. From Carnegie Hall to London, and now to Allentown, the Jazz Ambassadors have brought America's original art form – jazz – to audiences of all ages. Please bring a chair and join us for a program of favorites. Make it an afternoon and enjoy a stroll down historic Main Street with its unique shops and restaurants. More information on the band is available here. 
Allentown United Methodist Church
23 Church Street, Allentown, NJ 08501
3:00 PM EDT
to 7:00 PM EDT
Private:No
RSVP Required:No