Pause With Purpose Retreat
1-day Mini-Retreat designed to break free your inner voice, feel more joy and understand what true self care means for you.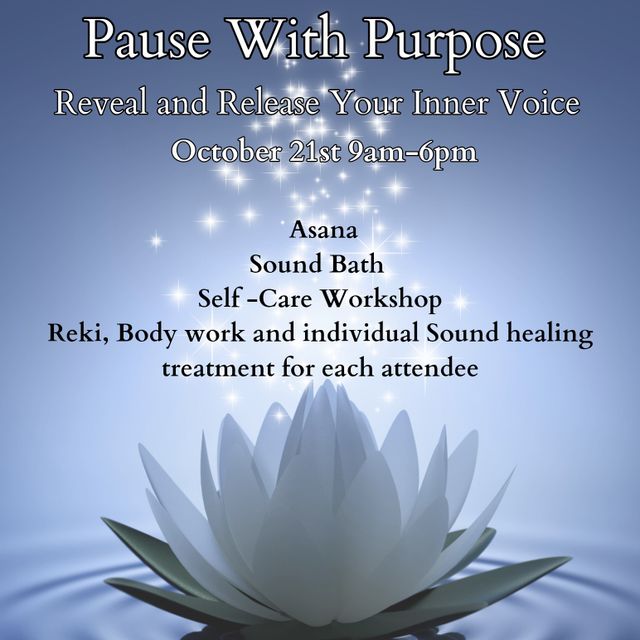 Description
Wherever you are on your journey of Self-discovery, Jessica Zerr Vanek, Adriana Hansen and Michelle Gerdes invite you to join in the Pause with Purpose retreat, a day retreat curated to help you find and celebrate more YOU! Tiered pricing structure $175 Healing Hand: For individuals who could use a little financial help in attending the retreat. $215 Mindful Journey: The standard participation level. $250 Abundance Flow: This level is for those who can afford to pay a little extra.

TLC-The Learning Collaborative
6 Church Street, Allentown, NJ 08501
9:00 AM EDT
to 6:00 PM EDT
RSVP Required
Originally posted by TLC-The Learning Collaborative via Locable